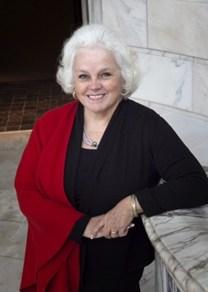 PERSONAL

BRL: 1964-1965


IN MEMORY
December 1, 1942 - October 30, 2011

Pamela was a native of St. Louis, Mo and has been a vibrant personality in Atlanta for some 40 years. She forged upward with her own unrelenting pursuits, both professionally, as an exemplary attorney, and also as generous, devoted volunteer, pioneering many organizations to new heights. She has been a leader in her own legal profession, where she held key positions within the Atlanta Bar Association (Board of Directors) and The State Bar of Georgia (Chair Judicial Procedures etc). Her vibrant practice centered on complex domestic relations matters, including divorce and custody.

Pamela was always a learned scholar and teacher, and also an avid traveler to far away places like Mongolia, Tibet and beyond. She received numerous degrees along her journey of life. After Pamela earned her BA degree (sociology) from Washington University , she continued with her Masters degree (Latin American Studies from University of Florida). She then pursued her Ph.D. in Sociology from Emory University followed by her JD from Emory Law School. Along the way of her earnest, dedicated studies, Pam never forgot to balance of life with generous volunteering and giving back to her community, she did with full gusto! Pam was a long serving President of The International Club of Atlanta, a long time board member of the Big Brothers/Big Sisters, a 2009 Recipient of the Distinguished Alumni Awards for Washington University (past member of their Alumni Board of Governors). Pamela was currently on the Olgethorpe Board of Trustees, and she was Chair of Common Cause Georgia Advisory Committee as well as Chair of the Atlanta Lyric Theatre. She is a long time member of Trinity Presbyterian Church. Her life truly represented an inspiration to all to build a greater community.

Pamela is survived by her husband, Ted, who was her childhood friend and boyfriend; also from St. Louis as well as her son, Brian, her daughter in law, Gayatri and her grandson, all residing in London, England and by her only sibling, Eric, a lawyer in St Louis, and his wife, Barbara and their two children along with four loving stepchildren.