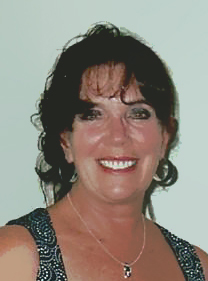 PERSONAL
Birthdate: Sept. 5
Birthplace: Decatur, IL
Spouse: Paul
Kids: Three
BRL: 1973-1975
WHAT YOU DIDN'T KNOW ABOUT ME
I am a two year breast cancer survivor!

Don Coryell, Head Coach and #55 Ray White, Linebacker - Very special memories.

In 1973, I auditioned for and became one of the 1st Official BIG RED LINE Cheerleaders!

For the past 26 years, I have owned the Ramona/Julian Academy of Dance in Ramona California. I have over 400 students and we are the recipients of numerous awards over the years.

I am happily married to Paul and have three children.

Together, we are the proud owners of "Adobe Vineyard", making award winning cabernet, merlot, and sangiovese wines.