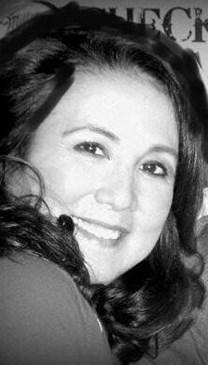 PERSONAL


BRL: 1976 - 1980


IN MEMORY
July 5, 1958 - January 4, 2015

Renee, age 56, of Kansas City, MO, returned to Heaven on Sunday, January 4, 2015, surrounded by her loving and proud family as the sun began to shine brightly in the sky. Renee was a loving daughter, sister, mother, and grandmother. A Kansas City girl her entire life, even when she moved to California to start a family she never forgot her home. She graduated from Winnetonka High School (Class of 1976) and went on to attend University of Missouri.

Passionate about family, friends, sports, and charity, she was involved and took great pride in her involvement. Whether cheering for the local sports team, helping with her son's classrooms, coordinating events on behalf of her family and friends, or running in support of finding a cure for breast cancer, she gave no less than 100% with everything for everybody.

Renee was very proud of her accomplishments, especially with performing arts. She loved to dance. Her talent for dancing might not have been realized without the Miller Marley School of Dance. Renee went on to represent the Mizzou Golden Girls; the Kansas City Chiefettes; the St. Louis (football) Cardinals' Big Red Line; and the Kansas City Royalettes.

A beacon of light in any room she walked in, Renee was a beautiful person, inside and out. Her warmth and kindness could be felt, and one could be satisfied just being in her company.

She is survived by her two sons David and Geoffrey, her loving parents, Jess and Virginia; sister, Vicki; brother, Chuck, her beloved grandchildren, Geoffrey and Aria, and her fiancé, Marc. We will all miss you dearly.

You have indeed gone too soon, but we know your lovely spirit is shining brightly in Heaven.