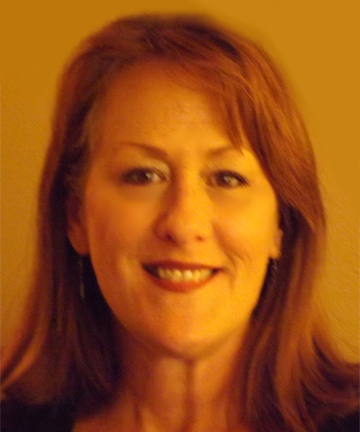 PERSONAL
Birthdate: April 12
Birthplace: Bethesda, MD
Spouse: Jimmy
Kids: 3
BRL: 1981-1982
WHAT YOU DIDN'T KNOW ABOUT ME
I taught dance for 25 years before my mom retired from her studio in Florissant, Missouri, in 1996.

In 1981, when I joined the Big Red Line, it was so exciting! I loved meeting the other women and attending the practices learning all of the dances we would be performing on the field. It was so much fun making friends with everyone. We even traveled to Chicago to perform and they treated us like queens. Such an exciting and fun time in my life that I will never forget.

It was so much fun going to practice at Mark Krupinski's studio, learning all those routines and knowing you were going to step out on that field and perform them. Awesome!

I will let you in on a secret though, one game I remember we were entering the field doing this particular step and I have no idea what happened, but I tripped on "something" and down I went in front of EVERYONE! I could not believe it, but you know me, up I jumped and hurried up to my position and took my pose like everyone else waiting to begin. I blamed it on those character shoes! We did not have boots at that time. Afterward, a couple of the girls said to me that they would have just run off the field! It never occurred to me to do that. Oh well!

My mom taught me to get up, brush off and keep on movin'!

I have worked in the legal field now four about 15 years. I taught dance for my mother, Berkley Evans, for 25 years, where I began first teaching pre-school dance. The absolute best way to start teaching dance is to teach pre-schoolers. It is such an unbelievable feeling to see 3, 4 and 5 year olds grow and become beautiful dancers, as they move onto ballet companies, or opening their own studios performing in all type of dance!