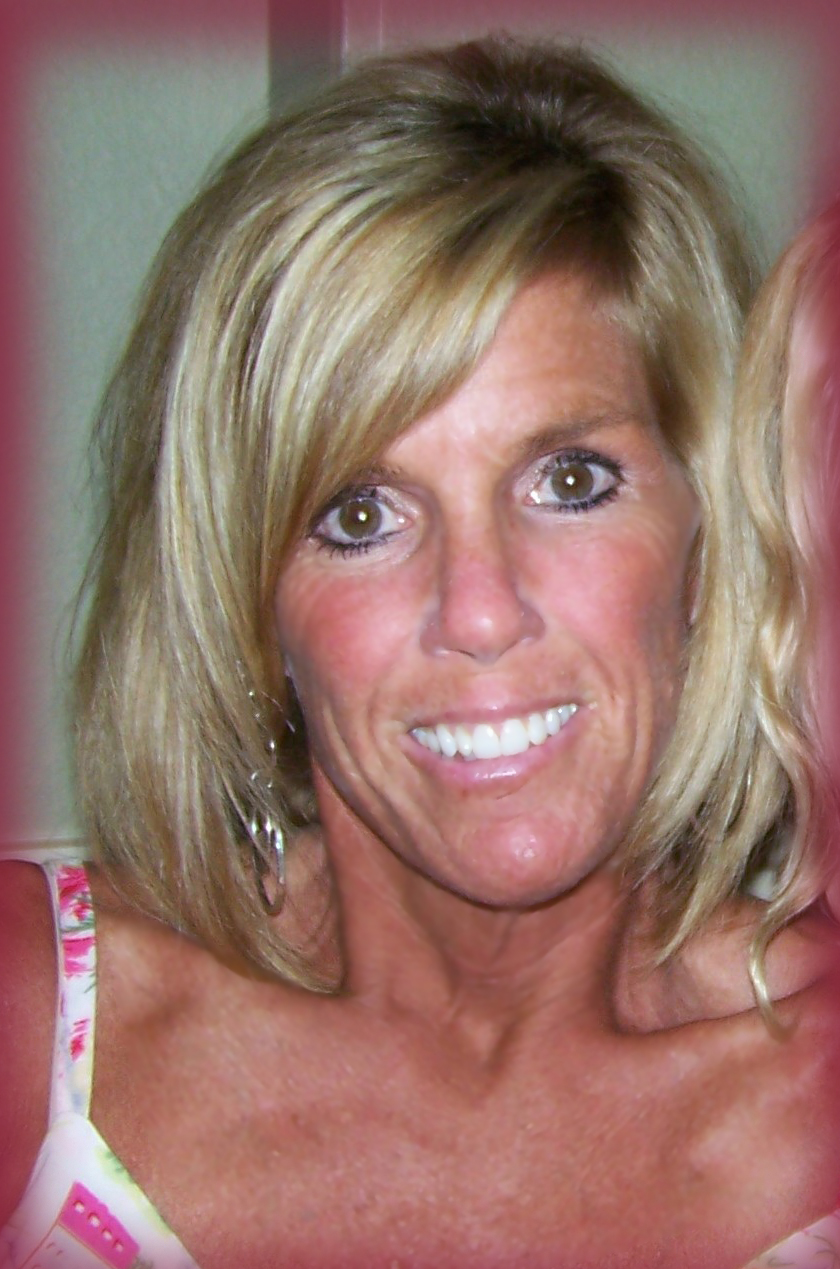 PERSONAL
Birthdate: July 26
Birthplace: St. Louis, MO
Spouse: Neil
Kids: 1
BRL: 1982-1987
WHAT YOU DIDN'T KNOW ABOUT ME
I always wanted to be a member of the Radio City Rockettes

I was a dancer almost all my life and a cheerleader through high school, but I never in a million years thought I would get to be a member of the Big Red Line for the St Louis Football Cardinals!

Just to name a few of my fondest memories: a televised performance on the Center Stage in 98-degree weather at the 1982 VP Fair ... performing at the promotions for the 1982 World Series with my cheerleader partner, Paul Gaines, and other members of the Line ... traveling to Tampa Bay to perform with the Buccaneers cheerleaders ... and all the football games in old Busch Stadium, where we always performed whether it was raining, snowing, extremely hot or extremely cold (no pants allowed to be worn during the games!). We rocked that place, dancing to the Bob Kuban Brass band, and always put on a show at promotions (such as Old Newsboys Day) around town. It was a close-knit Line -- great camaraderie! I will hold on to these memories forever.

I have been married 24 years to my husband, Neil. We have one daughter, Mackenzie, who played softball two years at DePaul University. She has since transferred to Mizzou and hopes to fulfill her lifelong dream of becoming a veterinarian. I worked for 23 years at a downtown law firm. I am currently a stay-at-home "Mom" for two Great Danes and a Dalmatian. Over the years, I volunteered as a Girl Scout leader and helped run a summer camp program for the Girl Scouts at Bee Tree Park. Other events I participated in over the years were organizations such as Project Angel Tree, which is sponsored by the Rams. Project Angel Tree is an all-day Christmas event held at the Edward Jones Dome to help families in need during the holidays. I, also, participated in a project for the earthquake victims of Haiti called "Helping Hands for Haiti" this was a fundraiser spearheaded by my daughter wherein she designed and coordinated the selling of t-shirts to friends, family and on Facebook.com. The money raised was donated to the Haitian earthquake relief efforts of Doctors Without Borders and Save the Children to benefit the children of Haiti.

I am very proud to be a part of this Cardinal history.