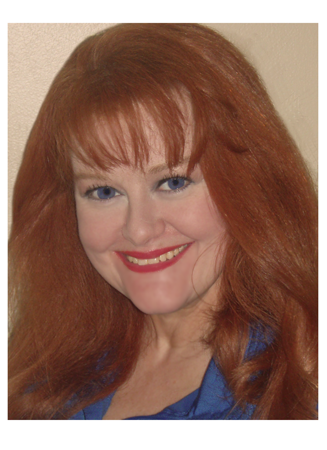 PERSONAL
Birthdate: May 19
Birthplace: NYC, NY
Spouse: Jon
Kids: Four
BRL: 1986-1988
WHAT YOU DIDN'T KNOW ABOUT ME
I took my camera or kept a souvenir from every promotion and appearance I participated in as a member of the Big Red Line. I have so many photo albums full of fantastic memories!

The first time I walked onto the field at Busch Stadium, I was in awe. Looking up, it was an amazing sight. I also remember with great fondness the days we cheered in bad weather. Those den mothers (adult ladies who were there to "keep us in line") running around yelling at us because our hair had fallen or our mascara is running, it was raining and let's not forget the snow games! Busch Stadium was an open top stadium, no roof!

I remember having people tell me the uniform was too revealing but actually, I had two or three layers of tights on and so much winter wear (as much as we could get away with) under that one piece. We were allowed to wear our jacket if the weather was below 40 degrees but no pants! Only had those layers of tights, a mini skirt and our boots. Did I mention how many pairs of socks were in those white boots!

After the Big Red Line (Steam Heat, Blues Dancers, and a Cardinals Ball Girl), I went on to becoming a ballroom dance instructor and competitor in the Latin Division in addition to modeling in many hair and shoe runway shows and recording local radio spots.
I am still asked a lot about my name. I found many people could not pronounce Deborahann (Deb-or-ah-ann), so I took the nickname of Debbi.

Today, I still teach ballroom dance a bit and work for a Web Design and Software Solutions Company.

I am honored to have become part of St Louis history as a Big Red Line Cheerleader.