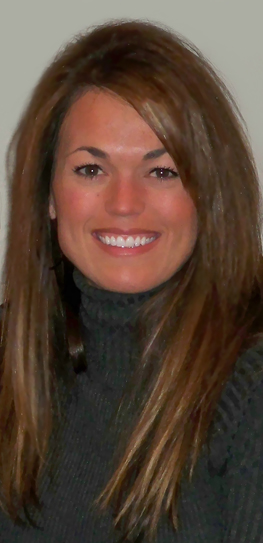 PERSONAL
Birthdate: Oct. 11
Birthplace: St. Louis, MO
Spouse: Jay
Kids: One
BRL: 1987-1988
WHAT YOU DIDN'T KNOW ABOUT ME
I LOVE riding four-wheelers with my family!

There are so many fun memories of my short time with the BRL. Memories of the old Busch Stadium that would be transformed from a baseball field to a football field, the Bob Cuban Band playing our music for us, working with the Special Olympics just to name a few. The BRL provided such an exciting time in my life. I met so many wonderful people and was able to travel all over the US for promotional activities. I am so grateful to Rusty and Ray for the opportunity to enjoy my 15 minutes of fame.

Since the BRL I attended Webster University for my Bachelor degree in Elementary Education, Maryville University for my Masters degree in Education and St. Louis University for my Specialist certification in Administration with all coursework completed for my Doctorate degree in Educational Leadership. I have been an Elementary school principal for 15 years and absolutely love it.

Who would have thought that my experience cheering for the Cardinals would come in handy cheering on my students to academic success!