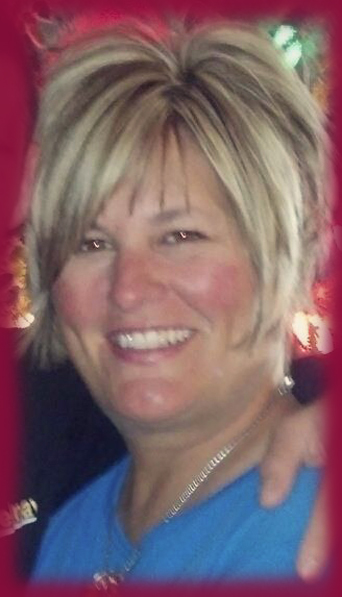 PERSONAL
Birthdate: Oct. 14
Birthplace: Granite City, Il
Spouse: Bill
Kids: Four
BRL: 1987-1988
WHAT YOU DIDN'T KNOW ABOUT ME
On the final day of tryouts, I forgot the routine in the exact same spot BOTH times....just stood and smiled and pretended to be shaking pom poms...then continued on...guess it worked out fine! Ray later told me that they were looking for "trainable" girls...glad I passed the test!

Being a part of the BRL offered so many exciting adventures. I feel that I got to go to places that I never would have had a chance to see. One of my fondest memories was of a Veiled Prophet event and we wore Vegas showgirl type outfits...I felt like such a star!

After losing our beloved football Cardinals to Arizona, I continued my education at SIUE where I obtained my Master's of Science degree in Speech Language Pathology.

I met my husband on a blind date in New Orleans and upon finishing grad school...relocated to Louisiana. Bill and I spent many years in the New Orleans area (I had a recommendation letter from Rusty to try out for the Saintsations...I never went....and still regret that decision!) We then moved to Shreveport, La where all of my four children were born and my life as a mother began! I have four gorgeous extremely athletic children, Will, Abby, and twins Nic and Jon.

In the last four years I went back to working as a Speech Pathologist in our local school district. Mostly I can be found "mom" cheering at basketball, football, track, and JROTC events. Yes, I have been told that they can definitely hear me above all other moms in the stands! I'm proud of that...once a cheerleader always a cheerleader! I still love to get the crowd going! I have also been guilty of using Ray's terminology "ya'll better shut your big alligator mouths"...loved Ray and Rusty dearly!